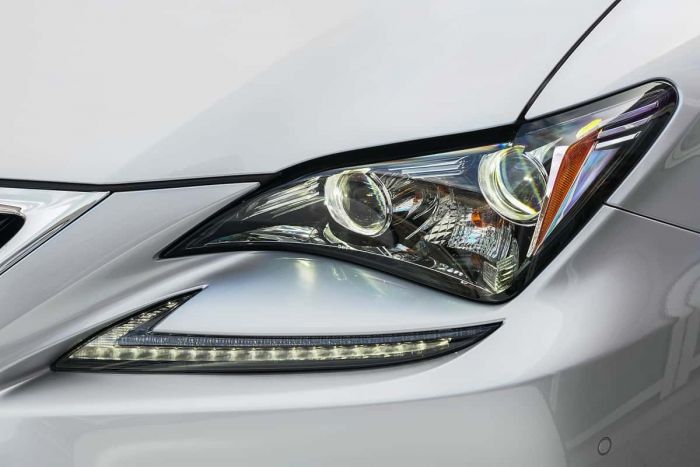 This is a great time of year to enjoy the weather outside and maybe take care of some small projects - like cleaning your foggy headlights on your vehicle! The best part is that common household items, like toothpaste or baking soda, can be used for this project. Here is a step-by-step guide on how to clean up those foggy headlights.
Gather supplies needed: a mild cleanser, water for rinsing, a soft bristled brush, old rags/towels, and either a headlight restoration kit, toothpaste, or baking soda.

Cleanse the surface of any debris with the mild cleanser.

Towel dry the light

Apply the restorer, baking soda, or toothpaste in a thick layer over the headlight. (If using baking soda, mix with water to create a thick paste)

Use the soft bristled brush by moving it in circular motions to remove the restorer, toothpaste, or baking soda mixture.

Use the water and rag to clean off any excess or dried bits.

Enjoy your brighter headlights!
Price LeBlanc Lexus
Service Department
is open Monday - Saturday 7:30am - 5:30pm. We are offering
No Contact Drop-Off Service
to ensure the proper safety and health of all of our employees and customers. We are located at
13200 Airline Highway, Baton Rouge, LA 70817
. We are proud to serve the Greater Baton Rouge Community including Denham Springs, Prairieville, and Zachary.



Source:https://www.bridgestonetire.com/tread-and-trend/drivers-ed/how-to-clean-foggy-headlights